Allison F. Keenan, Au.D., F.A.A.A., A.D.A.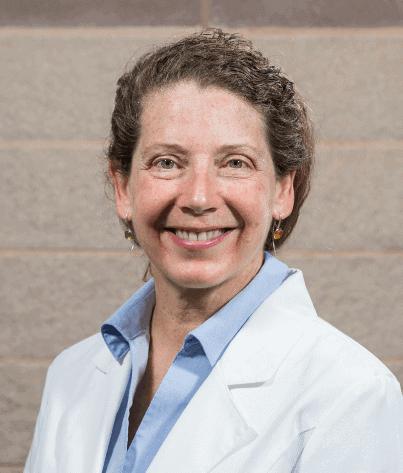 "I have been truly privileged to be able to provide hearing healthcare services to those that I have cared for here in Erie. I have found over the twenty years of owning this practice that the people of Erie and surrounding communities have been highly supportive and appreciative of the unique approach and personalized level of care that we strive to provide. The professional team that we have developed is a true pleasure to work with, and I have nothing but admiration for the many ways they endeavor to ensure that our patients are cared for in a skilled and compassionate manner."
Allison F. Keenan, Au.D., F.A.A.A., A.D.A.
Dr. Allison Keenan is a board certified clinical audiologist. She holds an Au.D. degree from the A.T. Still University, Arizona School of Health Sciences, a master's degree in Audiology from Clarion University of Pennsylvania and a bachelor's degree in Psychology from Allegheny College. She is a Fellow of the American Academy of Audiology and earned her Certificate of Clinical Competence from the American Speech-Language-Hearing Association. Additionally, she is a member of the Academy of Doctors of Audiology and the Pennsylvania Academy of Audiology. Prior to owning Erie Audiology, Inc., she worked as an audiologist in a variety of clinical settings, including private practice physician offices, hospital settings in Erie and San Antonio, Texas, and hearing conservation programs for industry.
Dr. Keenan is able to provide extensive services within the realm of audiologic care, including:
Diagnosis and Management of Auditory Deficits for all ages
Tinnitus Management

Aural Rehabilitation

Hearing Conservation
Neuro-Audiologic Examination
Her experience allows her to take a holistic view of unique patient circumstances, as influenced by individual lifestyle and academic or professional needs, as well as varying health, physical, or cognitive challenges faced by patients with hearing difficulties.
Dr. Keenan continues to work with patients, their families, caregivers, educators and employers, and collaborates with their physicians and other health care providers to ensure best possible outcomes on behalf of patients.
Dr. Keenan is a Northwestern Pennsylvania native. A graduate of Meadville Area High School, she has lived in the communities of Meadville, North East, and Erie. She is a member of the Rotary Club of Erie and Athena Powerlink and enjoys cycling, lake time, gardening, and time with family and friends.
To benefit from quality hearing healthcare services, schedule an appointment by calling Erie Audiology at
(814) 833-9533
or
click here
to contact us today!