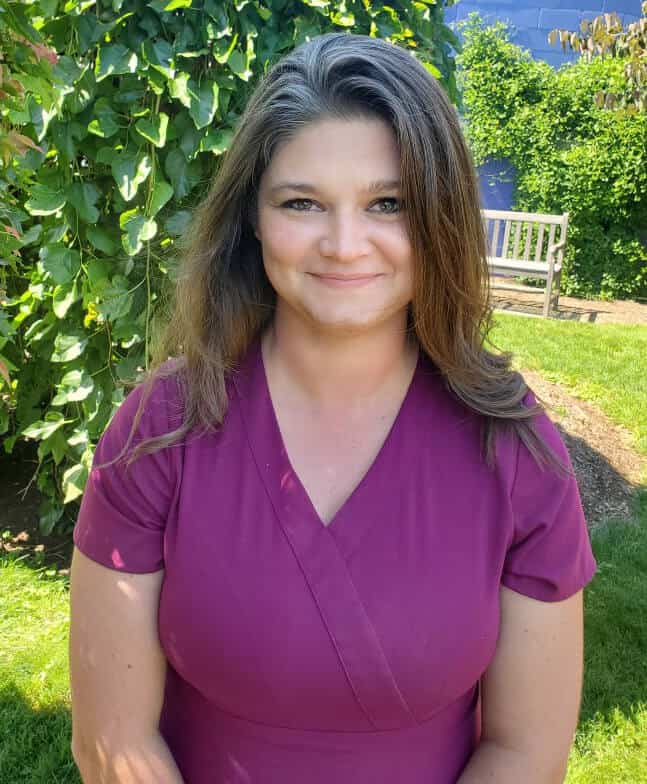 "The best thing about working at Erie Audiology is the amount of gratitude our patients show us every day for helping restore their hearing to its full potential. Many patients are timid when they arrive for their first appointment, but leave here laughing, smiling and excited to know that help is available to them. Their sense of relief is palpable, which alone makes this a rewarding career."
Office Manager Leea Rink joined Erie Audiology in July 2021. A North East resident, Leea previously worked as the office coordinator at a large multi-physician practice in infectious disease, supervising a staff of seven office assistants for the 10-physician practice.
Leea and her husband Matt have three daughters, Sophia, 11, Roslyn, 8, and Maryn, 7, who attend the North East schools. In her spare time, she enjoys spending time with family, gardening, drawing and painting, and watching old movies.
In her role as office manager for Erie Audiology, Leea's current focus is helping to implement an electronic medical record system, streamlining operations, and improving the patient-provider experience through improved communication.
To benefit from quality hearing healthcare services, schedule an appointment by calling Erie Audiology at
(814) 833-9533
or
click here
to contact us today!